Mobile Locksmith
Back To Our Services
It's not really a miracle how we manage to cover the needs of our clients with great speed! We are fast since we have terrific Mobile Locksmith teams. This is the perfect way to shorten down time of response and serve your needs right away. We travel with fabulous machinery and that makes the replacement of keys and lock repair possible in just minutes. With such high accuracy equipment, it is natural to expect immediate arrival from our teams. "Locksmith Redmond" gives attention to such matters and keeps a great infrastructure from the very start.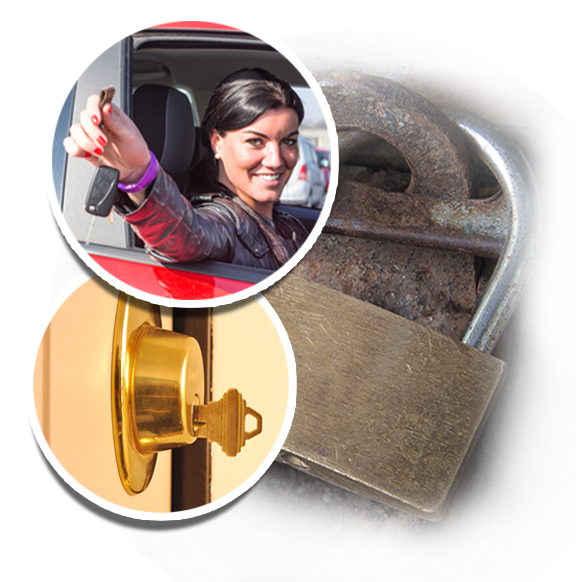 Speed and quality from our mobile locksmith teams
Speed is our motto but without compromising our quality work. We make it possible thanks to our mobile locksmith company. Having teams on the move all day long is to the benefit of the client and that's why we invest in them. Every single van of our company has sufficient equipment to cover immediately the most difficult demand and solve every lock and key problem. We are sophisticated all the way! In terms of equipment, knowledge and knowhow! We use the most high tech machinery for our work and utilize our experience as well as technical expertise to ensure high quality mobile locksmith service.
Customers expect nothing less than accuracy and perfection from us and that's exactly what we offer. Our goal is to repair and change locks efficiently and properly. We aim at ensuring your security in any way possible. At the end of the day, what matters is that you can close the door with the confidence that threats remain out. We make sure of that and are here to fix any issue with 24 hour mobile locksmith services. The expertise of our Mobile Locksmith teams extends to all types of locks and keys, solutions and repairs. Whether you have car key issues or home door lock trouble, we will be able to assist you right away.
The meaning of the mobile crews of Locksmith Redmond is to reach you fast. You can be sure that our mobile technicians are notified about your problems the minute you call. They come straight to your location and fix any problem with your car, home or office locks. We are proud that our emergency mobile locksmith units can support you 24/7. Be sure that you can depend on us! Don't be reluctant to call for any problem!